Lake Travis-area developments seeing high sales on new homes
Posted by Grossman & Jones Group on Thursday, September 17th, 2020 at 12:43pm.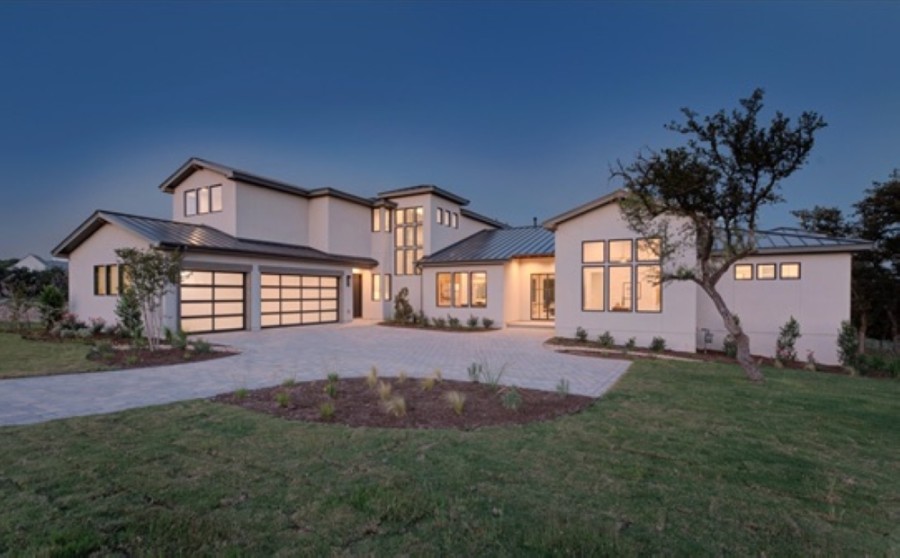 Though sales in the residential real estate market throughout Greater Austin took a hit as the effects of the COVID-19 pandemic began to take hold in March, developers in western Travis County have said they are now seeing an uptick in interest from builders and buyers.

Whether it is because the market is starting to correct on its own or because a growing interest in relocating away from dense urban areas is taking hold, sales of new homes in the Lake Travis area are rising.

The sales numbers reported by local developers and Realtors come as Texas is facing historic shortages in the real estate market.

A July 14 report from the Real Estate Center at Texas A&M University states that Texas' months of inventory, or the amount of time it would take sell all of the homes for sale in a given market, fell to 3.2 months in May—the lowest it has seen in 3 1/2 years.

The falling rate is congruent with figures in western Travis County, where in June the Austin Board of Realtors reported there was 2.8 months of inventory for the Lake Travis-Westlake market, down from 3.3 in May.
Figures from ABoR also show closed home sales in the area went up substantially from May to June, from 201 to 358, which is consistent with the trends developers are reporting.

As far as residential construction in the Lake Travis-Westlake area goes, interest in and sales of new homes appear to be booming, and one of the most active communities right now is Rough Hollow in Lakeway. Rough Hollow contains 25 different neighborhoods, and by the time it is complete it could potentially have more, according to Staci Wimbush, director of sales and marketing for Rough Hollow.

Wimbush said that in the Lake Travis area, Rough Hollow is one of the largest residential developments, at about 2,000 acres.

"[We saw] record sales in June. For our second quarter, we had 64 home sales, and that was during the pandemic," Winbush said. "Our adjusted goal for [the second quarter of 2020] was 28 sales, and by far, [64] is the most sales we've had for any quarter since the development began in 2006."

At Provence, a new development off of Hamilton Pool Road outside of Bee Cave, home sales have held steady since May, according to Samantha Meredith, marketing manager for Masonwood Development LLC, the developer for the Provence community.

When complete, Provence Phase 1 will encompass 673 homes within 350 acres, and Meredith said sections 1 and 2 of Phase 1, which will have 209 homes, should be complete within two years. All of Phase 1 should be complete between 2028 and 2030, she said.

So far, 95 homes have sold at Provence, and Meredith said sales managers for the development have been reporting reviving sales starting in May.

"April was pretty slow for a lot of people, and then it started picking up," she said.

Another neighborhood in the Lake Travis area that is seeing increased interest is Signal Hill in Bee Cave. That development sits just below Hwy. 71 and above Hamilton Pool Road.

Developer Evan Loomis said that after a major lag in April, sales of its 61 lots have been steadily climbing again, reaching a peak in July.

"We are selling so fast," Loomis said. "I sold over 40 of the 61 lots over the course of the last year, and it has picked up recently. Since [Gov. Greg Abbott] opened back up, we've had an increase in interest and sales."

In April, Loomis said, zero lots sold at Signal Hill. But numbers started picking up in May, with one sale; then, three lots were sold in June and eight in July, with another four lots pending for August.

"I've heard people are trying to get out of dense urban centers," Loomis said. "I heard that; then I experienced it. Austin is such a powerhouse of a city right now. High sales don't surprise me one bit."

Loomis said builders for Signal Hill, which include Sendero Homes, Ames Design Build and Eppright Homes, had purchased several more lots in July and August in preparation for people to buy the homes.

"They're responding to the tea leaves that they're reading," he said. "If they didn't have customers that wanted to buy the homes, they wouldn't be doing this right now."
Source: Community Impact
Leave a Comment