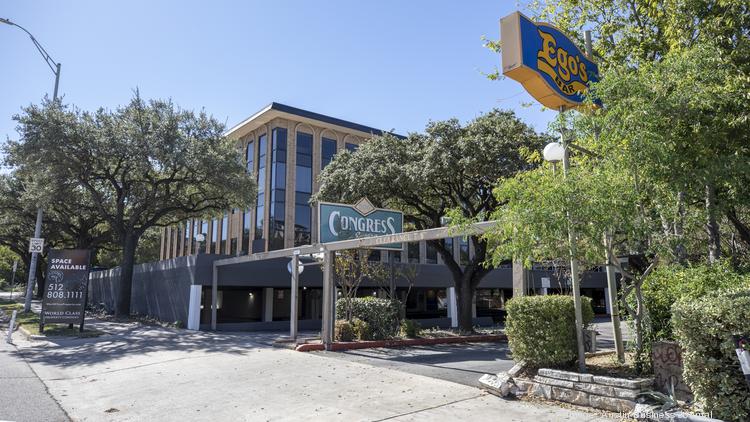 In a wild twist, one of the nation's most prolific developers has emerged as the frontrunner to buy out of bankruptcy a six-acre South Congress Avenue site primed for redevelopment.
After the top two bidders for the South Congress site proved either unwilling or unable to timely close on the sales, The Related Companies LP, a New York-based developer with an estimated $60 billion portfolio, negotiated with a Chapter 7 trustee to make a $65 million offer.
Related was approved by a bankruptcy judge Sept. 15 to purchase the site for $65 million, provided it can close on the deal by Sept. 30.
An attorney representing the company, Josh Judd of law firm Andrews Myers PC, told ABJ Sept. 16 that his client is "not anticipating any problems" closing on the sale by the Sept. 30 deadline. Mike Iannacone, executive vice president at Related and the company's top local official, said Sept. 16 it was "too early to tell" what Related might ultimately do with the site, but noted it will likely be "a vertical mixed-use development of some sort."
Related has amassed a reputation as one of the most ambitious urban developers operating today. Its developments include Hudson Yards in New York, The Grand LA in Los Angeles and The 78 in Chicago.
If it gets this latest deal done, it would mark the third potential development site tied to the real estate giant this month alone. On Sept. 9, the firm announced plans to construct two towers near South Congress Avenue, just south of Lady Bird Lake.
All of the Austin properties tied to Related are located within a mile of the Congress Avenue Bridge, in an area poised to eventually extend Austin's skyline across the Colorado River. The redevelopment of the former Austin American-Statesman site nearby, for instance, could add 1.5 million square feet of offices and tons of additional development across 19 acres along the river's shore. Plus, the recently constructed RiverSouth tower at 401 S. First St. is only a few blocks away.
Iannacone, who confirmed he has moved to Austin, said Related anticipates to South Central Waterfront area serving as a sort of connective tissue that can extend downtown and better connect it to "all of the great things on South Congress that make Austin, Austin."
"I think the South Central Waterfront district is going to be kind of the new downtown," Iannacone said. "It's very rare in a city of this size that you have an undeveloped district in the core of downtown."
The $65 million bid from Related is for six acres along South Congress that's currently home to two commercial buildings with more than 70,000 square feet of office space, along with apartments, according to bankruptcy documents.
The property, which is also home to popular karaoke bar Ego's, is part of the portfolio of Nate Paul's embattled Austin real estate investment firm, World Class Holdings. Just last month it appeared World Class would retain the property by buying it out of bankruptcy for $95.1 million through a holding company called Rising Tide Investments LLC.
But Rising Tide declined to close on the sale, it was revealed in late August. The backup bidder, NIA ATX LLC, then attempted to extend a deadline for closing on its own $95 million bid for the property, opening the door for Chapter 7 Trustee Randolph N. Osherow to pursue fresh backup bids from other qualified bidders.
How Related got back into the mix
Osherow in a Sept. 12 filing expressed concerns about NIA ATX's ability to timely close, writing that "I do share some concern that no back up proposal exists to protect the Estate in the event that NIA ATX also defaults on its closing obligations."
That's where Related came into the picture, through a subsidiary called Related Texas LLP, as Osherow negotiated another backup bid with the development giant.
Related had initially been a qualified bidder for the South Congress Square site, and the firm struck an agreement with Osherow "for the face amount of $65 million, but contingent on the failure of NIA ATX to close its approved bid."
Iannacone on Sept. 15 submitted a bankruptcy court declaration affirming that Related "has agreed to close on the transaction on or before Sept. 30" for $65 million, adding that Related "has agreed to the accelerated closing of the sale at the request of the trustee."
In his declaration, Iannacone noted that Related was founded in 1972 and has a real estate portfolio in excess of $60 billion. Iannacone also signed a contract for sale submitted to the court.
If that sale does not close by Sept. 30, bankruptcy Judge Tony Davis ruled that the Osherow is authorized to sell to Kennedy Lewis Investment Management LLC — which through a shell company called KL Horns Up LLC owns the World Class debt tied to the property — "for a purchase price equal to a credit bid of its post-petition loan," plus cash to satisfy a variety of unsecured claims against the debtor's estate. That sale would be required to close by October 15.
Kennedy Lewis earlier this month informed Osherow that it was also willing to proceed with a $52.7 bid for the property, bankruptcy documents show.
Despite Related's ascension in these negotiations, bankruptcy filings show that NIA ATX has maintained interest in closing on its own purchase of the property. The company submitted an asset purchase agreement on Sept. 2. Recent court documents show that NIA ATX attempted to negotiate an extension of the deadline to close on the property, though Judge Davis ruled that the deadline to close could not extend beyond Sept. 30.
The company is still weighing its options moving forward, according to its attorney Seth Meisel, of DuBois Bryant & Campbell LLP.
"We're certainly considering all of our options, and we have some. I expect the story is not over," Meisel said Sept. 16. "We're disappointed in the judge's ruling, and we think the offer we made would still be the best outcome for the estate and all of its stakeholders. It's still $5 million more than what Related Texas has proposed."
Separately, Kennedy Lewis made a motion to remove a stay in the bankruptcy case, in hopes to acquire the site and foreclose on the property as early as Oct. 4, provided NIA ATX failed to close on the property.
Davis on Sept. 15 rejected the motion from Kennedy Lewis seeking relief from the bankruptcy court's automatic stay.
The recent wave of legal maneuvering ultimately resulted in Related establishing pole position for the property — provided it can meet the court's deadline and close upon the sale in the next couple of weeks.
The plans mark Related's inaugural Austin projects, but not the firm's first reported interest in the Texas capital. Late last year, ABJ reported that Related had acquired a ground lease for property in downtown Austin, at the intersection of Third Street and Congress Avenue, with the intent of developing the site. But another entity ultimately purchased that site out of bankruptcy and is now contemplating building a massive addition to Austin's skyline.
More on Related Co.'s plans in Austin
The first of Related's recently announced tower plans calls for a development at 208 Barton Springs Road, where the company plans to build a 15-story office tower atop the Hyatt Regency Austin's parking lot on the southern shore of Lady Bird Lake.

Related is partnering with Austin-based family office Christopher Investment to develop the tower, named One Ladybird Lake. The Christopher family owns a neighboring building, luxury high-rise apartment community The Catherine, and was keen to have a say in the future of the site next door. The Christopher family is originally from Detroit, but they became property owners in Austin in 2006 and moved the family office here in 2008.

Christopher Investment purchased the Barton Springs site in 2021, then went through an interview process and ultimately chose Related as an investment partner on the site and project due to their creativity and vision, along with their mutual interest in being a long-term partner here.

"Their reputation precedes them," said Joey Christopher, co-owner of Christopher Investment Company. "We're David, right? And we had to pick a Goliath. We've had nothing but a good experience thus far."

One Ladybird Lake would sit on a 3.3-acre site with 750 feet of waterfront property. The tower will have 475,000 square feet of office space, with 16,700 square feet of space on the ground level intended for retail use. The tower will feature wraparound terraces, a penthouse bar, solar panels and smart technology.

"The idea here was to start to create a nice walkable business district like they have across the lake," Christopher said. "Eventually that begins to blend with all the new development that's happening on South Congress."

Construction on One Ladybird Lake is expected to break ground in late 2023 with an estimated completion in 2025.

One Ladybird Lake was designed by KPF with a flexible, open floor plan.

Related's second planned project is a five-story office building at 901 S. Congress Ave. That project was designed by Gensler, and will feature 106,854 square feet of office space. There will also be space for a retail or restaurant tenant on the ground floor. The development would be Related's "first-ever sustainably forested mass-timber construction," according to the announcement. Other buildings that have used the construction method include T3 Eastside, 901 East Sixth, the Juno modular apartments and Hotel Magdalena, according to Towers.

The South Congress project has an expected groundbreaking date of early 2023 and a completion in 2024.

An abandoned apartment complex is at 901 S. Congress Ave., and will be torn down "in the coming weeks," according to reporting from the Austin American-Statesman.

Both buildings still require site plan approval from the City of Austin but will not require rezoning.

Beyond the South Congress area, Iannacone said another part of town that intrigues Related is the west side of downtown, which he called "a pretty dynamic submarket."

Source: Austin Business Journal

Posted by Grossman & Jones Group on
Tags