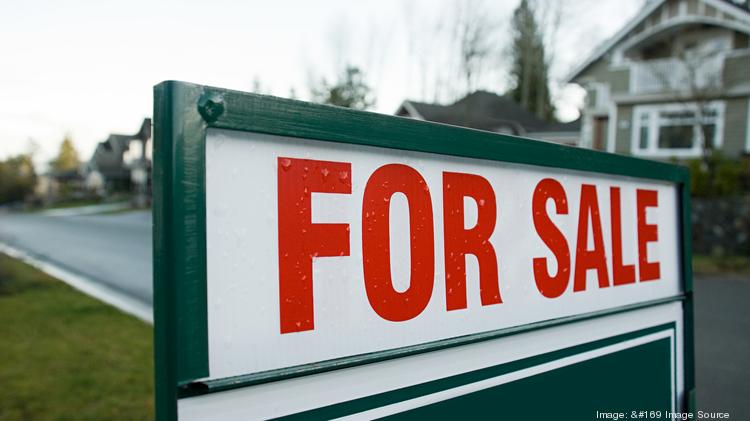 The Austin housing market continues to become a healthier ecosystem for buyers — a welcome sign for many after years of sellers having heavy hands.
The metro's housing inventory increased to 2.9 months in August, according to the Austin Board of Realtors' monthly market report. That's the highest level of inventory since September 2018, well before the Covid-19 pandemic era that saw Austin's housing inventory crater even further. Additionally, median home sales prices continued to fall since setting a record of $550,000 in April and May, and are under $500,000 for the first time since February.
The inventory is bolstered by declining home sales and an increase in active listings.
August saw 2,924 closed home sales, a 23% decrease from last August. Additionally, the month saw 9,045 active listings on the market place, a 170% increase from this time last year.
Meanwhile, the median home price in August was $469,039, a 5.5% increase year-over-year — moderate growth compared to recent years but still within the realm of healthy growth.
The rising inventory and more-normalized home value appreciation indicates a market shift, said Cord Shiflet, 2022 ABOR president, in a statement.
"I want to be very clear, market shift does not mean that we are in a downturn, and it doesn't mean that Central Texas home values have been overvalued," Shiflet stated. "Home prices are still appreciating, just at a more reasonable rate, that's more in-line with what we have seen historically. Homes are still selling close to list price, which is great news for buyers and healthy for our housing market. If you've been thinking about selling your home, it's important to work with a realtor and make sure you're pricing your property correctly in the middle of this changing market."
INVERSE RELATIONSHIP
Lindsay Neuren, a Realtor at the Speed Neuren Group at Compass Realty, said that as the market becomes healthier for buyers, sellers are being more realistic.
"[Sellers] understand, for the most part, when I talk to them about pricing, how we need to price aggressively and competitively," she said. "Gone are the days where sellers are sort of unrealistic."
Sellers on the market right now tend to be motivated and want or need to sell, Neuren said, which is good leverage for buyers.
Neuren also said that while sellers might not see the record sale prices of April and May, they're still likely sitting on a good deal of equity and shouldn't consider it a loss if their home doesn't sell for an "ideal" price.
Interestingly, when July's ABOR statistics were released, Neuren said that it was becoming more common for buyers to negotiate $20,000-$30,000 off a home's listing price, and the median sale price of a home in the metro dropped about $20,000 from July to August.
While Central Texas' home inventory is increasing steadily each month, it's still far from the levels needed for a healthy market.
"Austin, along with the other Texas metropolitan areas, may continue to feel the effects of the previously unsustainable housing market due to the lack of inventory," said Mark Sprague, state director of information capital at Independence Title. "We are just now getting up to three months of housing inventory, which is still short of the six to 6.5 months of inventory needed to be considered a healthy market."
As more companies and jobs come to the Austin metro, Austin will struggle to support the number of people migrating to the area in the coming five years, Sprague said.
"The cost of developing and building homes in Austin continues to escalate with little to no relief," he said. "This will cause sales to slow, as we see currently with home prices dropping and selling closer to the list price when compared to the past two years."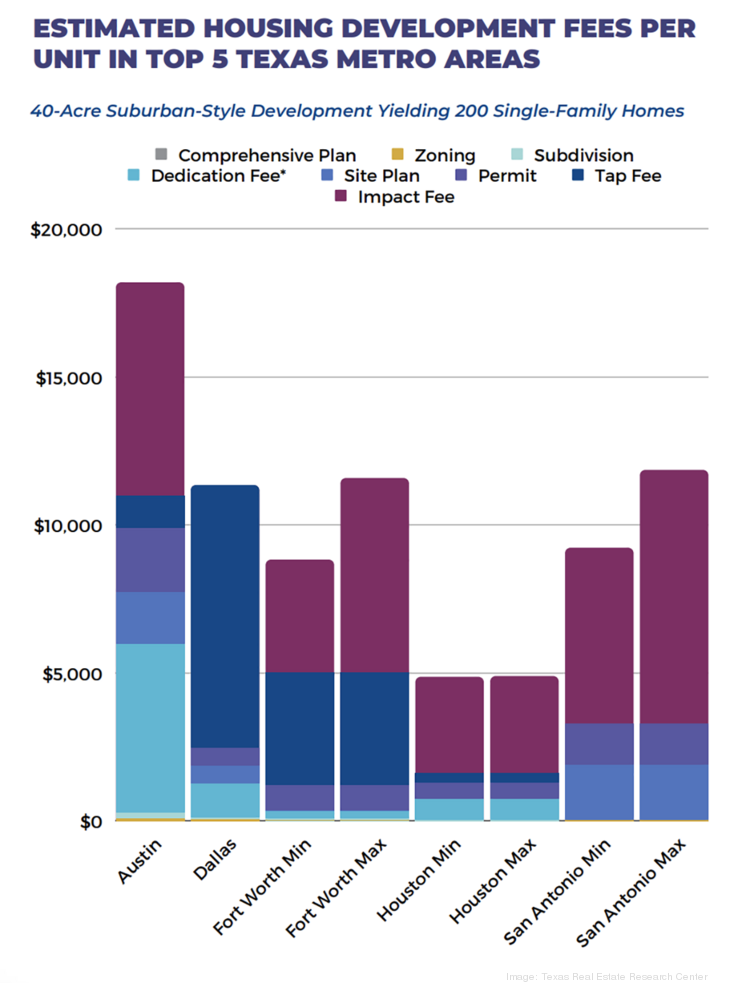 Development fees in Austin are drastically higher than other cities in Texas, according to a July report from the Texas Real Estate Research Center at Texas A&M University.

According to that study, the average development fees for a suburban-style subdivision in Austin were $18,168 per home, while the next-highest metro, San Antonio, had development fees of only $11,830 per home. Smaller infill housing developments showed similar results.

Elected officials and policymakers should prioritize housing for both current and future residents, Shiflet said.

"While we are watching market conditions normalize, local leaders can't take their eyes off the ball," he said. "Housing is still the most important issue facing our community today, and tomorrow. When it comes to development fees, Austin is 187% more expensive than other cities in Texas … That must change. Our city needs to take action and make meaningful impacts immediately."

Source: Austin Business Journal

Posted by Grossman & Jones Group on
Tags