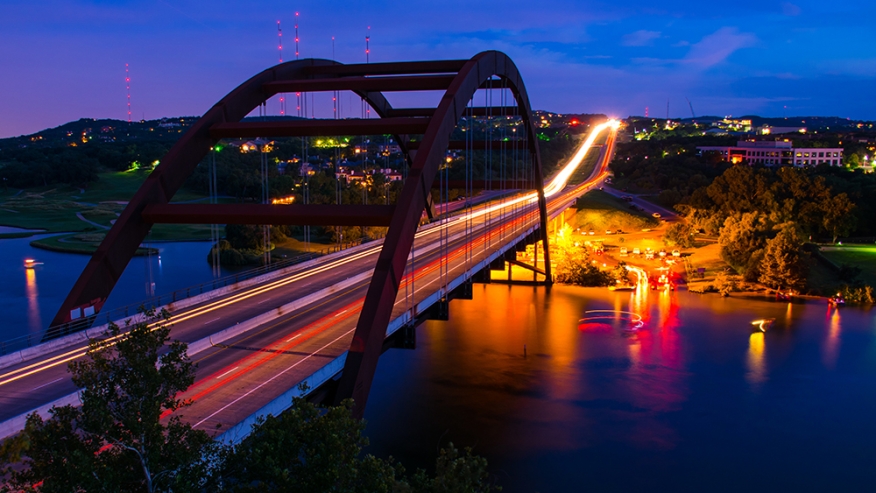 National Mortgage Professional writes, "there's no such thing as a perfect housing market, but Austin is trying to check off all the boxes for would-be buyers. Young and savvy tech professionals are flocking to the funky metro known for its music scene to scoop up jobs and take the plunge into homeownership.
Since Austin is attracting new buyers and transforming long-term renters into prospective homeowners, LOs aren't having trouble wrangling customers to buy loans. And it helps that 25.8% of homes in Austin have lower estimated monthly housing payments than they would have if they had been for sale a year ago, according to Redfin. Year-to-date home sales price data from the Austin Board of Realtors show a 12.6% decline in the median price for homes in the five-county Austin region compared to the first four months of last year. The market is balancing out, and buyers are ready to move from the sidelines into the playing field.
It helps that prices are falling, too, even though most buyers in the Austin area are able to afford those heftier purchases. Zeke Alvarez, an Austin-based loan officer at SecurityNational Mortgage Company, says originations have been easier to write due to a sophisticated buying pool. "These buyers – especially those moving with their tech companies – are highly educated and have high credit," he said. "They're more likely to buy homes in the $500,000 range. It's a completely different buying experience from that of first-time homebuyers."
Alvarez also says that because these sophisticated buyers are flocking to a brand new area, they're easier to market to and are more likely to willingly engage with an LO. "I've seen that when I host professional networking happy hours, people are more likely to show up and mingle," he said. "Everyone at these events is from everywhere else, so even while they're going to the event to meet a mortgage professional, they're also going to meet people from the area."
All Walks of Life
Erin Dee offers a unique perspective from her perch as chief operating officer at LoanPeople, a member of Texas Mortgage Bankers Association board of directors, and a recent homeowner. She says that Austin caters to singles looking for an urban living area and nightlife and families looking for sizeable yards. "Austin is a vibrant area with the best of both worlds: tech and the outdoors," Dee said. "The job market is favorable, too, and there's a lot of building happening which makes for new neighborhoods and places to live." Alvarez shared a similar outlook; since Austin offers a variety of living styles from suburban subdivisions to lofty apartments, it's easy to find buyers because there's something for everyone.
Dee said that last year, Austin had less than one month's worth of inventory, and buyers were ousted by higher bidders – mainly California expatriates looking for jobs in the tech industry. "Now we're up to about three months worth of inventory, and buyers are starting to get some of their negotiation power back," she added. "For example, I just bought a home and was able to offer below the asking price and still get what I wanted. Home prices have started to decline, too, which makes it easier to purchase."
Alvarez has only worked in the Austin market for just over two years, but he's quickly seen how Austin has transformed into a tech hub. Big tech firms like 8VC and QuestionPro relocated to Austin as early as 2020, and companies like Tesla and Samsung are building factories in the Austin area, earning it the nickname "Silicon Hills." And people looking to break into Austin are even flocking towards cities on the outskirts like Georgetown and Kyle, which were both listed on the U.S. Census Bureau's Vintage 2022 Population Estimates' list of fastest growing cities.
Alvarez says that the largest draw for tech firm relocations have been housing prices, high taxes, strict building regulations, and the overall cost of living. Employees – especially first-time homebuyers – are eager to make the move to buy homes that, to them, are more affordable than what they've seen. To boot, the median family income soared to $110,300 in 2022, up 45% from a decade earlier, according to the U.S. Census Bureau.
Despite current market conditions, Alvarez says the majority of his customers right now are first-time homebuyers and demand is hot. "The largest buying pool is millennials down here. The average age in Austin is between 33 and 35 years old, which means they're usually buying for the first time, which makes them a bit skittish," he said. "A lot of buyers that I work with come from California. But even a lot of the Realtors I'm working with are from California or the West Coast. There's definitely a trend of people coming here from that area."
No Perfect Market
Alvarez pointed out that a lot of people moving to Austin usually move with the trends, not because Austin is the most affordable market. "Because Austin is becoming its own Silicon Valley, you're not just not seeing the techies come over," he said. "It's now people from places like Seattle, the East Coast, and Portland, Oregon..It's a mass exodus not just because it's a good place to buy a home, but it's becoming one of the hottest job markets."
Even though Alvarez praises Austin's offerings, he also knows that Austin has its own set of challenges. "It's not a perfect place to buy a home, Austin has its own issues like gentrification and infrastructure," he explained. "But there are a lot of pluses to living in Austin. The appreciation rate [here] is high. There's also a lot of culture and education."
Bankrate's Ostrowski, like Alvarez, also stressed that no job market is perfect. "There's no perfect metro, and no metro [we analyzed] scored well in every category," he said. "[Austin] may be the 'least' bad market for first-time homebuyers."
Dee offered advice for newcomers to Austin, especially first-time buyers: "Find a local lender and Realtor who really knows Austin in and out. Keep it local. People here will have your best interest and homeownership goals in mind."
Fact or Fiction?
The view from the ground is backed up by stats from Bankrate, a consumer financial services company, that found Austin and Texas' Round Rock metropolitan area are the best metro markets for first-time buyers.

Jeff Ostrowski, an analyst with Bankrate and principal mortgage writer, said, "It was the strength of the job market that pushed Austin to the top." Bankrate analyzed four categories to determine the best aggregate metro. For example, Ostrowski explained that Austin scored first in having a healthy job market, second place in market tightness – meaning days on market and inventory count – and sixth place in wellness and culture. Austin placed 35th place in affordability. Bankrate also used U.S. census data, diversity indices, and U.S. Labor Department data to evaluate each metro.

"We looked at unemployment, which is very low in the Austin area, and we looked at job growth. Tech jobs are a big driver for Austin. We also weighed commute times in that category."

But it's not just the youngins taking advantage of Austin's housing scene. Steve Ferguson, branch manager and national director of home ownership initiatives at Thrive Mortgage, says despite the majority of his customers are young, long-term renters ready to plunge into homeownership, retirees are also flocking to the sunny metro.

"Especially in Austin's suburbs, people are seizing the opportunity to buy," Ferguson said. "Other factors like education and strong economic opportunities, and even tech-focused jobs, are drawing people in. Austin itself is a melting pot of economic opportunity." Ferguson also said that the Austin market can be daunting to first-time buyers who have long put up with high rent costs. "They're nervous about affordability in Austin, but they're realizing that rent costs aren't getting cheaper anytime soon," he said.

And, overall housing in Texas is depreciating. According to Veros Real Estate Solutions, the Austin and Round Rock markets are expected to depreciate -6.4%. Eric Fox, chief economist at Veros, seems to think Austin has reshaped. "It appears that we have turned the corner from overall slight annual forecast depreciation one quarter ago to an overall flat forecast now," he commented. "This suggests that we are now seeing a halt to the continually declining annual forecasts which started a year ago to one that is ticking back up, albeit slightly."




Source: National Mortgage Professional

Written by: Sarah Wolak

Published: August 29, 2023

Posted by Grossman & Jones Group on
Tags