Posted by
Grossman & Jones Group
on
"The Austin Board of Realtors says buyers are willing to enter the market, despite higher interest rates. However, Zillow says the demand for houses is cooling off."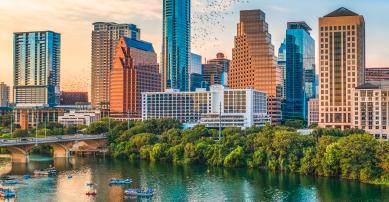 KVUE reports, "home prices are dropping in Central Texas, and the housing market overall is cooling off. That's according to new reports from both the Austin Board of Realtors (ABoR) and Zillow.
According to ABoR's October report, the median home price in the Austin-Round Rock area is $435,000. That's a 7.5% drop from a year ago.
The report also shows residential home sales are up about 4%, which experts say shows buyers are still willing to enter the housing market, despite higher interest rates.
In October, homes spent an average of 68 days on the market,…
17 Views, 0 Comments